CBD Gummies, Chewables and Supplements
Here are the CBD gummies, chewables and supplements you can purchase from CBD4Outdoor.com. 
CBD Gummies - SOLD OUT!
$59.97 USD 
CV: 28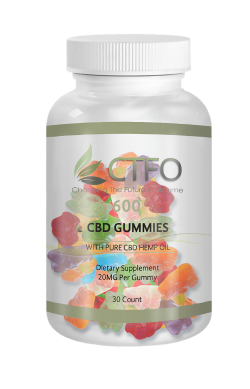 ITEM IS OUT OF STOCK
Gummies aren't just for kids anymore! These gummies allow you to enjoy the benefits of pure CBD Hemp Oil in a delicious and convenient way. Each gummy contains 20mg of CBD Hemp Oil, helping to reduce ailments and promote overall health. 

Suggested Retail Price: $80.97
 

Super7

$49.97 USD 
CV: 29
Super7 is a delicious blend of the world's 7 major Super Fruits; Amalaki, Acai, Goji, Mangosteen, Pomegranate, Blueberry and Cranberry. While providing vitamins, antioxidants, energy, enzymes and much more, CTFO has combined all 7 Super Fruits into a perfectly blended, synergistic immune support chewable. 
Chew0ff
$49.97 USD 
CV: 31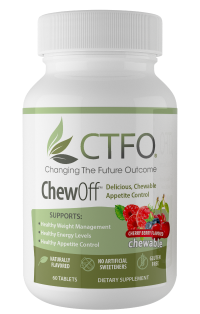 Chew0ff chewables are cherry berry flavored, power packed, healthy bite-sized snacks. They satisfy your hunger, give you extra energy, increase your metabolism and provide fiber, vitamins, minerals and more. They really are amazing and they're Gluten-Free!
Super7 Family Package    
$50 Savings
$99.97 USD 
CV: 52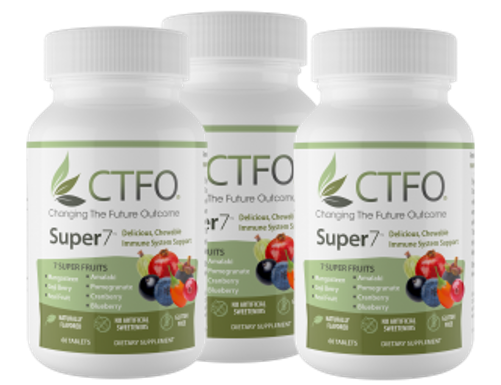 The Super7 Family Package is the perfect package for any household with more than one person taking Super7. This package includes 3 Super7, each a 1 month's supply for personal consumption. This is the least expensive way to purchase Super7, offering a $50 savings on the product.
Total Wellness CBD Capsules
$49.97 USD 
CV: 25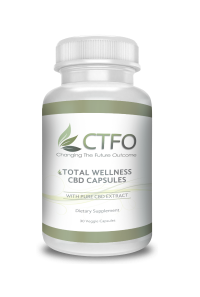 Enjoy the benefits of pure CBD extract! Our Total Wellness CBD Veggie Capsules are made with Pure CBD for optimal results. Each capsule contains 10mg of our organically grown, CO2 extracted hemp! Conveniently packaged for traveling. Adults take 1 capsules twice daily. 

Suggested Retail Price: $65.97
Chew0ff Family Package    
$99.97 USD 
CV: 56

The Chew0ff Family Package includes 3 bottles of Chew0ff, each containing 60 chewable tablets. At the regular price of $49.97 each, this package saves you $50! This is the least expensive way to purchase Chew0ff, giving you a total of 180 tablets.