Like Us on Facebook
Let us know what kind of products to sell by sending us a message on our official SportsGearOutdoors Facebook page.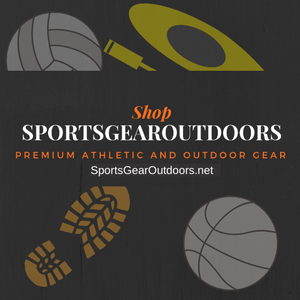 SportsGearOutdoors is Proud to Provide Products and Services for the Sports and Outdoors Community
SportsGearOutdoors provides our community with products and services specific to athletes, hunters, fishers, campers, activity planners, schools, kids, teams, organizations, youth groups, churches, event planners and outdoors lovers. Rent recreation equipment, sell your used sports and outdoors gear, hire an activity planner/coordinator or just buy new products from our online sports and outdoors store! Check out our awesome selection of sports apparel, collectibles, games, memorabila, toys and other sports related items too! We provide both childrens, mens and womens athletic and outdoors gear. Buy baseball, football, soccer, hockey, basketball, tennis, hiking, biking, sailing, diving, swimming, running, training, weight lifting, yoga, golf and other sports equipment online at SportsGearOutdoors. Get extreme sports gear like BMX, skateboard, roller derby, luge, waterski, ski, snowboard, inline skate, motocross, racing, rock climbing, ice climbing and other gear too.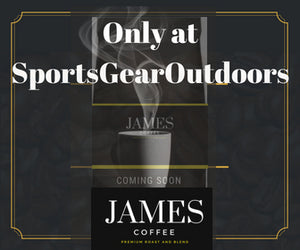 James Coffee Premium Coffee Roasts and Blends Coming Soon
Coming soon - Premium blends and roasts of James Coffee products will be available and for sale across the United States exclusively at SportsGearOutdoors.com.